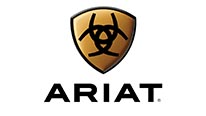 Ariat
Ariat was founded 1990 with the simple objective of creating the most advanced performance footwear for the world's top equestrian athletes.
They're driven by design, innovation and technology- all focused on delivering the highest quality products possible.
Kids Ranges Available

R.M.Williams
The R.M.Williams company was founded and established in 1932 by Australian legend, Reginald Murray ("RM") Williams AO, CMG. R.M.Williams was established upon the principles of quality, authenticity and durability, beliefs which still resonate in everything we do today.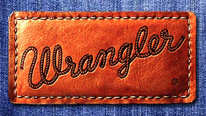 Wrangler
1904 the Hudson Overall Company operated from a loft on South Elm Street, Greensboro, North Carolina. By 1919 the company had expanded changed their name to Blue Bell Overall Company. Legend has it that it was named Blue Bell after a factory bell, like everything else, became covered with blue dust from making denim clothing; hence the name Blue Bell. In 1943 Blue Bell acquired the rights to a rarely used name brand – Wrangler and the legendary brand was born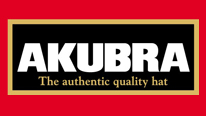 Akubra
Akubra Hats are an Australian Icon. For 130 years Akubra has been making its famous fur felt hats. The Akubra name is synonymous with the landscape of outback Australia, and our unique hats form an important part of the Australian national uniform. In the modern era Akubra Hats still form an important part of the national culture, being worn by the hard working men and women on the land as well as being presented as national gifts to those visiting dignitaries who want to take a piece of Australia home.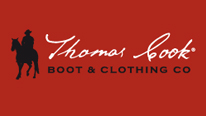 Thomas Cook

Synonymous with the Australian Outback, Thomas Cook has become an iconic representation of true Australian life. A symbol of endurance, mateship and nature, it has created its identity through generations of tradition ingrained deep within the spirit of the bus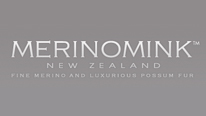 Merino Mink
Knitwear is the heritage, life and passion of Snowy Peak Limited, parent company of Merinomink™ fine merino and luxurious possum fur. Established in 1981, Snowy Peak Limited is based in Christchurch. The company is named after the high country property in Canterbury in the South Island of New Zealand on which Peri Drysdale, the company founder, grew up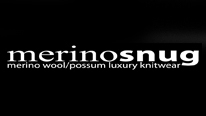 Merino Snug
The MerinoSnug collection is made from a unique blend of finest Australian Merino wool and New Zealand possum fur. The result is a luxurious garment that is incredibly soft to touch – similar to Merino silk or cashmere. The unique properties of both fibres combine to make an incredibly lightweight garment, whilst also boasting immense warmth ideal for colder climates.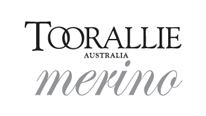 Toorallie
The unique history of Toorallie began in 1825 when George Garnock migrated to Australia from Scotland. George worked for the MacArthur family who established the breed of sheep renowned the world over for its exceptional wool – the merino. In 1835 he rode south to the Monaro, in south-east New South Wales, so reminiscent of his native Scotland, and it was here that he embarked on his lifelong quest to produce the finest merino fleeces in the country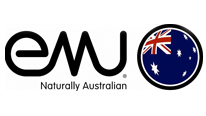 Emu Australia
EMU is a proud Australian born, Australian based and Australian owned brand that has passionately produced the world's finest premium sheepskin and Merino wool products for over 15 years.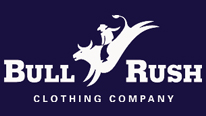 Bull Rush
Bullrush Clothing Company produces Iconic Australian made fashion, country, and lifestyle clothing for men, women, and children in what is a culmination of fashion flavours offering distinctively Australian durability and style with modern day fashion influences from around the world.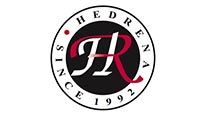 Hedrena

Hedrena is a proudly Australian owned manufacturer of superfine merino wool apparel.  They are committed to manufacturing the highest quality next to skin fabrics to create a garment that will retain shape and colour.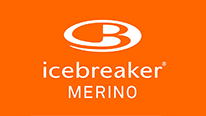 Icebreaker Merino

Icebreaker clothes transcend single usage. They manufacture multi functional Merino and Merino blend garments.  Through high quality performance their goal is to thrive in your wardrobe during your activities for many seasons.. Icebreaker make purposeful clothing that responds to your body's active needs.  Zoned Merino base layers have layers for both heat retention and heat dumping.  T-shirts come in a casual cut for travel and an athletic cut for working out.
The company has introduced a 'baacode'  on their garments to allow wearers to trace the lineage of their garments back to the sheep station it comes from.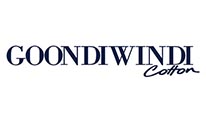 Goondiwindi Cotton

Goondiwindi Cotton is an Australian  family owned company.  Formed in 1992 when the Coulton family, cotton farmers for over 30 years, invested in a small garment manufacturing company.
Goondiwindi Cotton is proud of their reputation as a company that produces comfortable and stylish quality garments.  Through working with the highest quality cotton yarn, they are able to ensure that their garments are softer and more durable.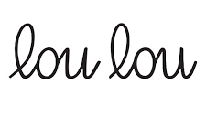 Lou Lou Bamboo

Lou Lou are manufacturers of quality bamboo ladies wear.  Their everyday basics range encourages customers to create their own unique style with their smart and affordable range of items.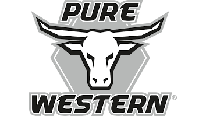 Pure Western

Pure Western is an affordable clothing and accessories range which is part of the iconic country clothing brand, Thomas Cook.  As the name suggests, Pure Western has a more Western style to their shirts, jeans and belts.  The range includes Mens', Ladies' and Children wear.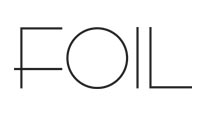 Foil

FOIL  is a modern fashion brand from New Zealand.  The FOIL brand encompasses classic design with a relaxed fashion edge. Comfort and fit and the brands key focus, while offering both trend driven designs and timeless classic pieces.